The 31st South East Asia Games(SEA Games) was held in Vietnam from May 12 to 23, 2022. The event attracted about 10,000 athletes, coaches and delegations from 11 countries in South East Asia. The competitions were held in 37 stadiums in 11 provinces and cities in Vietnam, with a total of 4906 athletes participating in 520 events in 40 sports It is the biggest comprehensive sports event held in Southeast Asia in 2022.
In this SEA games,host Vietnam topped the medal table with 205 golds, 125 silvers and 116 bronzes. Thailand and Indonesia ranked second and third respectively.
In the table tennis competition program,Double fish table tennis table model #233(black) is honored to be the official competition table and our V40+3 star World Cup ball was the official competition ball, and appeared on the international stage once again.
Besides this SEA GAMES,Double fish 233 table has been the official competition and training table of various national and international games, including:
the 14th National Games in China 2021
ITTF Grand Finals 2020
2018-2019 ITTF world tour competition and training table
China open
Hongkong open
Australia open
Grand finals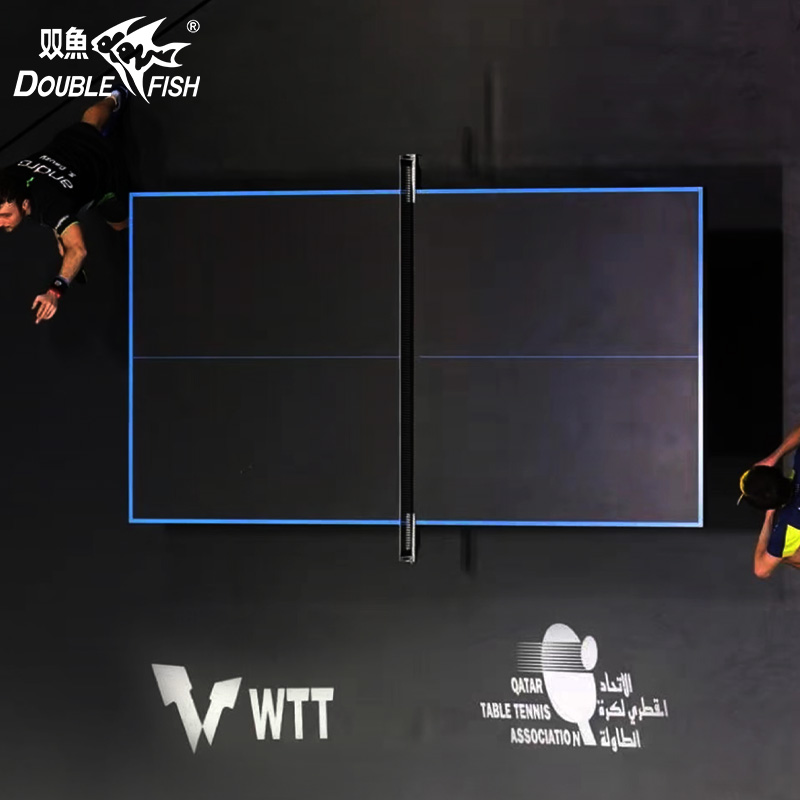 The SEA Games is the largest comprehensive sport event held under the supervision of the Olympic Council of Asia (OCA) and the International Olympic Committee (IOC) in Southeast Asia.
Currently, the Southeast Asian Games has always been the region's grand sports event, held every two years, a total of 11 Southeast Asian countries including Vietnam, Laos, Cambodia, Thailand, Myanmar, Malaysia, Singapore, Indonesia, Brunei, the Philippines and East-Timor participated in the Games.
The Southeast Asian Games are not only a platform for countries in the region to display the spirit of sports, but also a bridge for exchanges, cooperation and solidarity among them, which will make due contribution to their shared cultural, economic and social achievements and joint efforts for further development.